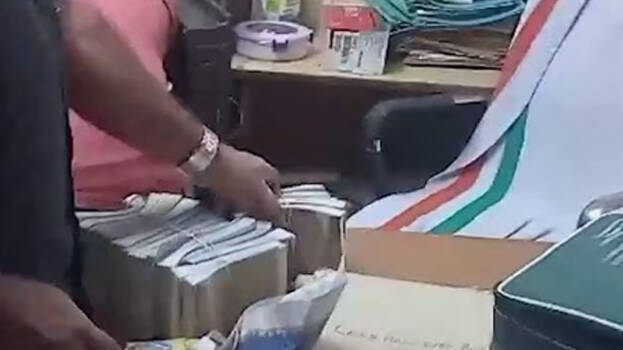 THIRUVANANTHAPURAM: Widespread irregularities were detected during lightning inspections conducted as part of 'Operation Treasure Hunt' at the state's border checkposts. The raid took place at the border check posts in the state at the same time from 5:30 am. The investigation revealed that officials were accepting bribes to allow vehicles coming from other states to pass through.
As part of Operation Treasure Hunt, lightning inspections were conducted at 39 border check posts under the Excise Department, 19 check posts under the Motor Vehicles Department and 12 livestock check posts under the Animal Welfare Department.
1900 rupees were seized from the agent near Parassala Motor Vehicle Department check post in Thiruvananthapuram district, 60000 rupees from the desk of the office assistant at Aryankavu Motor Vehicle Department check post in Kollam district, 3950 rupees from Gopalapuram motor vehicle department check post in Palakkad district and 4700 rupees from inside the office at Velanthavalam check post in Palakkad district.