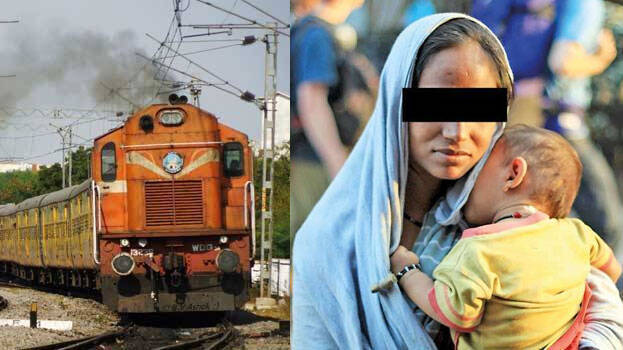 KOCHI: A woman who was begging with a child on the train was arrested. The incident took place on the Thiruvananthapuram-Chennai Express on Saturday. Passengers saw the condition of the child and informed TTR. When the train reached Ernakulam North around 7.10 pm, the railway police took them into custody. After medical examination, both were shifted to Kakkanad Snehitha.
The woman resides in South Kalamasery. It is suspected that the one-and-a-half-year-old boy belongs to her. Both are under the surveillance of the Child Welfare Committee (CWC). The woman has been asked to produce documents proving her relationship with the child. The police informed that further action will be taken later.
The burn in the child'sbody body was noticed by the passengers when the train reached Kottayam. She was begging by pressing the wound and making the child cry. With the help of the North Police, the child underwent a medical examination at the Ernakulam General Hospital. There are three wounds on the child's body that appear to have been burned.