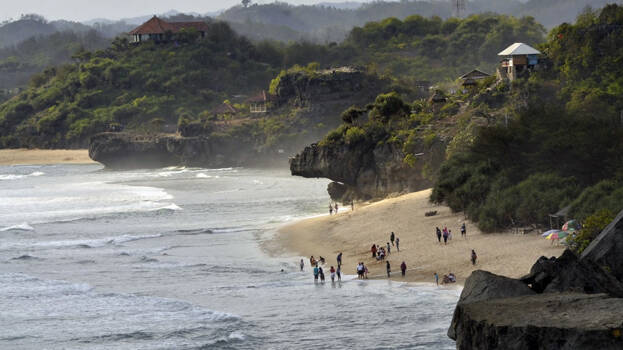 ALAPPUZHA: A schoolboy went missing while he was trying to retrieve his football that slipped into the sea. Alappuzha Thumboli native Alan(12) was reported missing on Sunday.
The incident took place at Thumboli Beach at around 3 p.m. on Sunday. Alan was on his way to play football with his friends but the ball slipped away from his hands while he was crossing an estuary. Alan tried to retrieve the ball but was shockingly taken away by the waves, which came in serious force. His friends reached the nearby houses and informed them about the incident. The locals immediately jumped to undertake a search but ended in vain. Fisherman also continued the search but failed to yield any positive results.
Later, the police and fire rescue team came to search but rough seas impeded the process. At night, the Coast Guard team arrived and started searching. Alan is a 7th-standard student of Thumpoli St. Thomas High School.