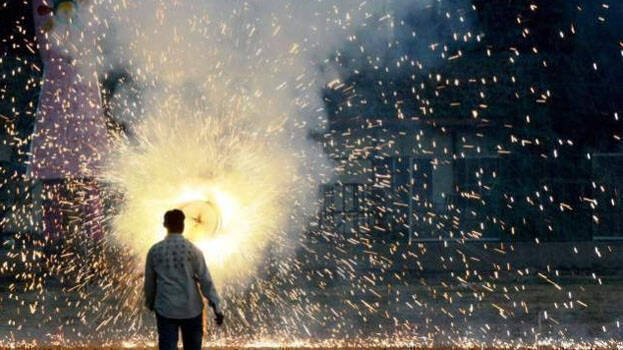 JAIPUR: Mistaking the loud clamor of firecrackers for a bomb blast, a foreign citizen jumped for the second floor of a hotel in Jaipur. The incident took place at Jaipur's Jawahar Circle around midnight on Thursday. Finn Vettel, a Norwegian citizen, committed the daring act. Finn broke his two legs and one hand in the fall. He is currently undergoing treatment in a local hospital.
33-year-old Finn came to India on a three-month visitor visa. He was staying in a hotel close to Jawahar Circle when firecrackers started bursting as part of the Janmashtami celebration at the temple nearby.
The foreigner informed the police that he heard the sound of crackers bursting while asleep and got up from the reverie fearing someone firing inside the room. Police investigation into the incident is in progress.