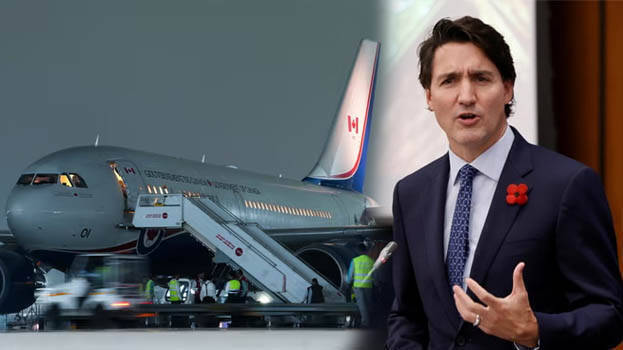 NEW DELHI: The trip of Canadian Prime Minister Justin Trudeau and his team who were about to return to Canada after the G20 summit has been delayed. His flight was cancelled due to a technical issue. Trudeau and his team are still in New Delhi.
Trudeau and his team were preparing to head to the airport for their departure when they learned of the plane's technical malfunction. His office stated that the Prime Minister is staying in India as the issue cannot be resolved overnight.
Trudeau's flight, CFC 001 experienced a technical problem. Trudeau was scheduled to return at 8 pm after paying respects at the Gandhi memorial during the G20 summit.
Prime Minister Narendra Modi had previously criticized the Canadian government for allowing Sikh separatist groups to operate in the country. The central government of India has urged Canada to address concerns about gangs involved in drug trafficking, human trafficking and organized crime against India. There were no bilateral talks between Trudeau and Modi during the G20 summit.