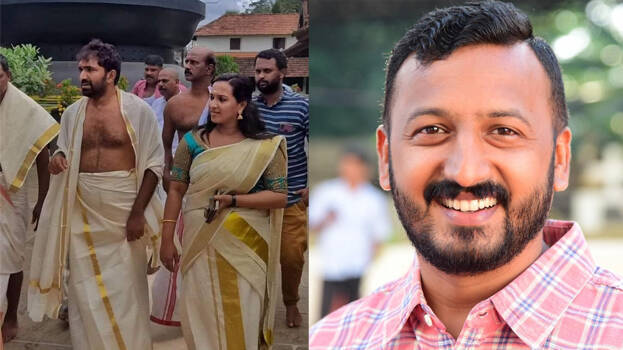 Youth Congress leader Rahil Mamkootathil has once again responded to the controversy related to the temple darshan performed by Puthuppally MLA Chandy Oommen ahead of taking oath in the Assembly. Taking to Facebook, Rahul stated that all those with common sense have already become aware that the picture of Chandy Oommen's temple darshan circulated by CPM leader Anilkumar was a cropped one.
'I am sharing the pictures and news report of Chandy Oommen's temple visit to prove that the picture circulated by you was a cropped one. If you prove that what I said is wrong, I will come to Ettumanoor Junction, give you a bet money of Rs 1000, and apologize publicly to you,' Rahul wrote on his Facebook page.
Earlier, CPM leader Anilkumar had shared a picture showing Chandy Oommen standing along with BJP leader and corporation councilor Asha Nath in front of the temple. However, Thiruvananthapuram District Panchayat member and CPM leader Surya S Prem was also in the picture. Anilkumar posted the picture after cropping her from it.