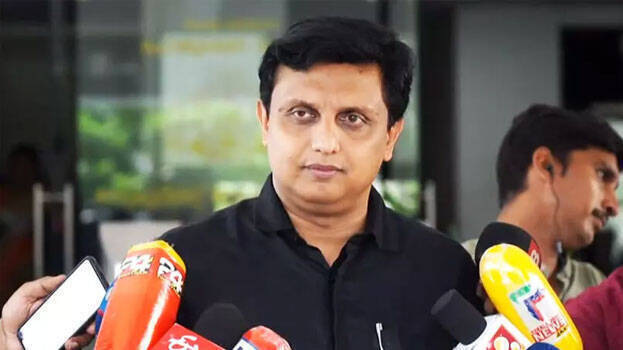 KOZHIKODE: In the evening presser, union minister Mansukh Mandaviya informed that two people who died unnaturally in Kozhikode have been diagnosed with Nipah disease. Right after this, Minister Muhammed Riyas came with a response saying that the central government failed to alert the state about the Nipah confirmation before opening it to the media.
"From what I have understood, the confirmation result from Pune Virology Institute is still not available. The union health minister could have made talks with the state before jumping to confirmation" said the minister.
"The state health minister could have ordered the samples to be tested only in Kerala. We could have easily confirmed Nipah far earlier. But the government maintained the code of conduct and allowed the test samples to go all the way to Pune"
"Even after the Union Minister's announcement, when the Health Minister contacted Pune Virology Institute, the officials said the result would be available only at 8:30 pm"- Muhammad Riyas said.
Minister Riyas criticized the Union health minister and said it is not any time to instil panic but more effort should be made to work in a unified way ensuring precaution. Meanwhile, the central health team will soon reach Kerala in the wake of the confirmed disease. The Union Health Minister informed that the test results of the four suspected samples are awaited.
Both deaths occurred at a private hospital in Kozhikode. The samples were sent for testing after they showed Nipah symptoms.