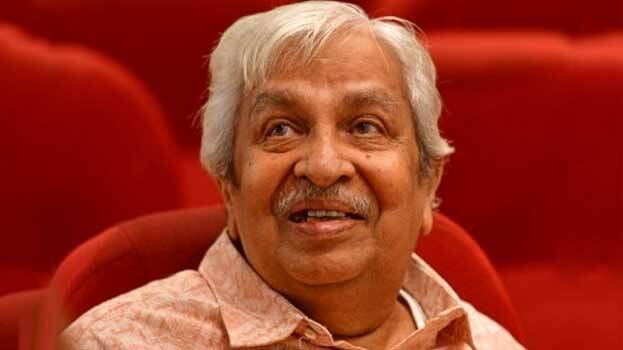 KOCHI: Educator and renowned writer Prof C R Omanakuttan (80) passed away on Saturday. He suffered a sudden heart attack while undergoing treatment in a private hospital in Kochi. He is a recipient of the Kerala Sahitya Award. He was living along with his family in Thirunakkara house near Ernakulam Lizzie Hospital. Famous Malayalam director Amal Neerad is his son.
He was a teacher at Maharaja's College, Ernakulam for 23 years. His storied life is replete with critical recognition, chiefly for writing biographies of Elizabeth Taylor and Miss Kumari. He has penned more than 25 books and a massive 150 more short stories. A movie buff from childhood, Omanakuttan harboured great camaraderie with actors Kottayam Bhasi, M N Govindan Nair and artist Shankarankutty.
During the emergency period, Omanakuttan wrote 'Shavantheenikal' which stirred debates in Kerala after getting published in the left mouthpiece Deshabhimani. The story revolved mostly around Rajan's mysterious death by police beating. Omanakuttan wrote it during his beginning years as a faculty in Maharajas. When Rajan went missing, his father Prof.T.V.Eachara Varrier and Omanakuttan were staying in the same room.
On September 3rd, Omanakuttan's 'Shavamtheeni' novel was reintroduced in a newer format including more short stories. Actor Mammootty inaugurated the event.