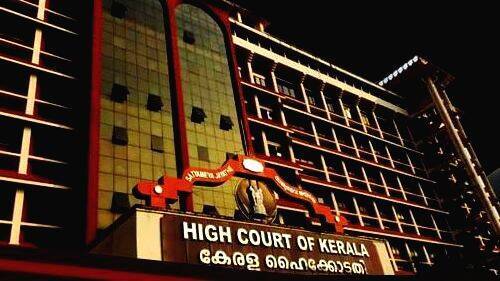 KOCHI: The High Court has allowed the government to pay the first installment of Rs 11.79 crore to Keltron for the implementation of the project to monitor traffic through AI cameras. The High Court had earlier blocked payment of the amount in a petition filed by opposition leader VD Satheesan and former opposition leader Ramesh Chennithala, alleging irregularities in the implementation of the project and seeking a court-supervised investigation.
When the petition was heard yesterday, Advocate General K Gopalakrishna Kurup, on behalf of the government, requested that it be time to pay the first installment to Keltron and that the amount should be allowed. Taking this into account, a division bench comprising Chief Justice Ashish J Desai and Justice VG Arun gave permission. Stating that this permission will be subject to final decision, the High Court adjourned the petition to October 18 for detailed hearing.
The main allegation of the petitioners is that the tender was called for BOOT (Build, Own, Operate and Transfer) model project at a cost of 236 crore rupees and later it was changed to the mode of implementation by paying. The petitioners had argued that Keltron does not have the qualifications to implement the project and that their relationship and political influence with the top brass in the administration is the reason for implementing the project despite the rejection by the finance department.

The government announced that the cameras started working last June and notices are being sent for traffic violations. It was also pointed out that even though the process for the project started in 2020, the petitioners are now coming up with objections.