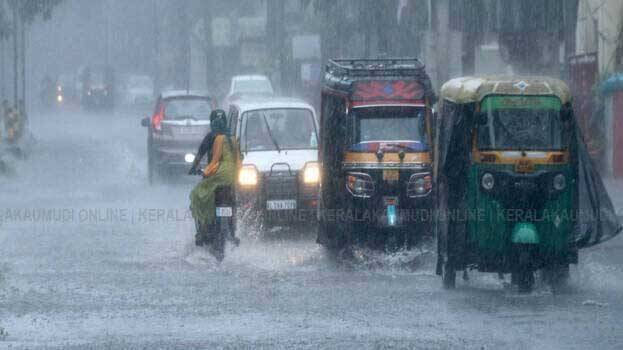 THIRUVANANTHAPURAM: The Meteorological Department warned that rain will continue in Kerala. The Central Meteorological Department informed there is a possibility of light rain at isolated places in Thiruvananthapuram, Kollam, Pathanamthitta, Alappuzha, Kottayam, Idukki and Ernakulam in the next three hours. Meantime, yellow alert has not been issued in any districts today. The Meteorological Department has also issued a lightning alert.

Thunderstorm Warnings
Move indoors immediately at the first sign of lightning. Staying in open areas increases the chance of being struck by lightning.

Keep windows and doors closed during periods of strong winds and thunderstorms. Stay away from doors and windows. Stay inside the building and try not to touch the wall or floor as much as possible.

Unplug household appliances. Avoid proximity to electrical appliances during thunderstorms.

Avoid using the telephone during thunderstorms. Can use a mobile phone.

Avoid playing outdoors and on terraces, including children, if the weather is cloudy.

Do not stand under trees during thunderstorms. Do not park vehicles under trees.
Stay inside your vehicle during a thunderstorm. Don't put your legs out. You will be safe inside the vehicle. Avoid traveling on vehicles like bicycles, bikes, tractors during thunderstorms and seek shelter in a safe building until the thunderstorm ends.