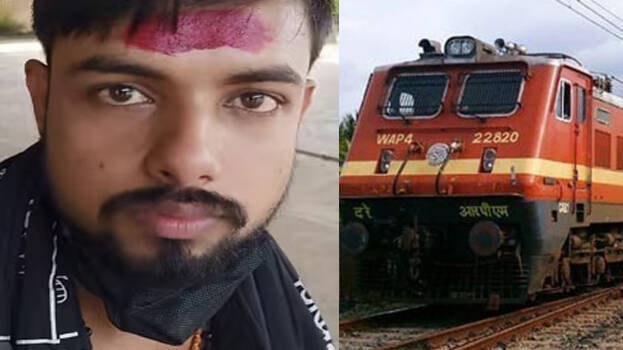 KOZHIKODE: A youth has been arrested for stopping a train by waving a saffron flag. The arrested person has been identified as Bihar native Mandeep Bharti. The incident took place this morning on the first platform of Ferok railway station. Mandeep had waved the saffron flag in front of the Mangaluru-Nagercoil Parasuram Express train.
The accused had done carpentry work in Kuttippuram. He has to get Rs 16,500 for this work. According to sources, he waved the flag in protest for not receiving this money. He has been handed over to the Railway Protection Force.
According to reports, he was standing in front of the stopped train after tying a saffron flag around the stick in his hand. Due to this, the train was delayed by ten minutes. The loco pilot immediately informed the authorities. The Railway Protection Force has started an investigation into the incident.