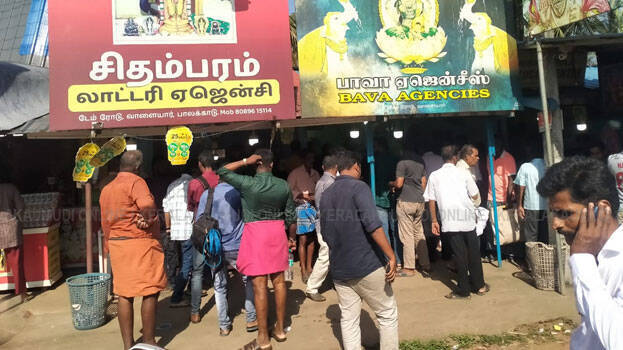 THIRUVANANTHAPURAM: Natarajan of Annur in Coimbatore is the lucky winner of this year's Onam bumper. The prize is for ticket number TE230662. He bought ten tickets. The first prize is for the ticket sold by Bava Agency at Walayar in Palakkad. Bava Agency is at Palayam in Kozhikode. The ticket was sold by Sheeja S, the agent.
These tickets TH305041, TL894358, TC708749, TA781521, TD166207, TB398415, TB127095, TC320948, TB515087, TJ410906, TC946082, TE421674, TC287627, TE220042, TC151097, TG381795, TH314711, TG496751, TB617215 bagged the second prize.

A record sale was witnessed this time. 85 lakh tickets were printed this time. 75 lakh tickets were sold. Agents were allowed to buy tickets from the lottery office till 10 am today due to high demand. The distribution of tickets was stopped on the eve of the draw last time. 67.5 lakh tickets were sold last year. The ticket price was Rs 500.

This year's sale was a huge hit as people gathered in groups in rural areas and cities to buy tickets. The increase in ticket prices and the last monsoon bumper won by Haritha Karma Sena (HKS) members for the ticket purchased jointly led to widespread joint ticketing. Those who buy tickets in this way will start a joint account if they win the lottery.
Payment will be made to this account. Otherwise, distribution of the prize money can be entrusted to the lottery department. Should inform the lottery department in writing how to divide the money and then the money will be deposited into everyone's account accordingly. Thiruvonam bumper of 12 crores in 2019 is also for the ticket purchased jointly.