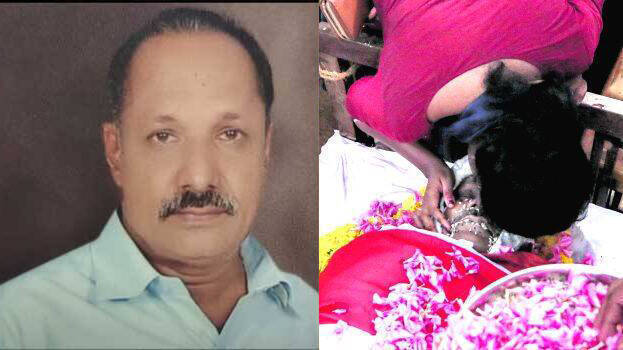 THIRUVANANTHAPURAM: A charge sheet has been filed in the case of a fatal assault on a father in front of his daughter on the eve of her wedding. The investigative team has submitted the charge sheet to the Attingal Judicial First-Class Magistrate Court. Four local youths are being charged in the murder of G Raju (61), who hails from Srilakshmi, Vadaserikonam Valiyavilakathu, Varkala. There are 66 witnesses in the case.
The accused individuals in this case are Jishnu (26) of J J Palace, Vadaserikkonam, his brother Jijin (25) and their friends Manu of Manu Bhavan, Vadaserikonam (26) and Shyamkumar (26) of K S Nandanam. According to the charge sheet, they unlawfully entered the residence on the night before their daughter's wedding and fatally assaulted Raju.
The incident occurred on the morning of June 28, just before Srilakshmi's wedding. Jishnu and his group entered the house during the late hours of the night and attacked Sree Lakshmi. While attempting to protect her from the violence, Raju was struck on the head with a machete. The accused arrived after confirming that there was no one in the house capable of resisting them. Jishnu, the primary accused held a deep-seated grudge after his marriage proposal to Sree Lakshmi was rejected.
When the relatives and Raju's son left the premises, the accused individuals entered the house yard. They assaulted Raju's wife Jaya and Srilakshmi. Jishnu knocked Srilakshmi down and forcefully smashed her face onto the floor. Upon discovery of this gruesome scene, Raju was also brutally beaten. Unfortunately, by the time neighbours arrived and transported him to a private hospital in Varkala, Raju had already passed away.