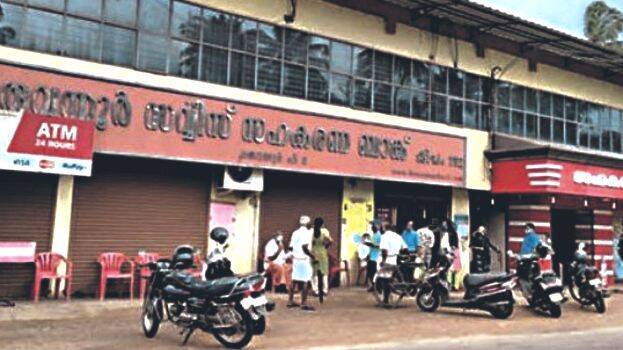 KOCHI: CPM leader P R Aravindakshan is a witness in the Karuvannur fraud case. ED is proceeding with a vigorous investigation despite police intervention following Aravindakshan's complaint. There are indications that the Kochi unit has received instructions from the Delhi headquarters not to yield to such pressures.
After Aravindakshan filed a complaint alleging that he was physically assaulted by ED officials during interrogation, the police visited the ED office in Kochi to gather information. The ED suspects that the police action is an attempt to obstruct the Karuvannur investigation by entangling it in legal complications. It is also alleged that the police intervention occurred after the investigation extended to some CPM leaders. However, the ED has decided to continue the investigation without compromise.
Aravindakshan's complaint alleges that ED officials coerced him into disclosing the names of individuals, including EP Jayarajan, A C Modeen and others in relation to the Karuvannur scam. Aravindakshan is the sole witness in the case making the investigation possible. The plan is to conduct a preliminary investigation and file an FIR. Legal advice is being sought for this process.
In the event that the police register a case, the ED may approach the High Court. It should be noted that the ED office at Ernakulam Mullassery Canal Road is equipped with 24 surveillance cameras and Aravindakshan's claim of being assaulted is unsubstantiated. The entire interrogation was also recorded on video.
Similar to the gold smuggling case, the police and ED are currently in conflict over the Karuvannur case. This conflict could potentially lead to a clash between Kerala and the Central government. Previously, the crime branch had registered a case against the ED deputy director who was the investigating officer in the gold smuggling case. However, the investigation was halted when the ED approached the High Court. The evidence collected by the Crime Branch was subsequently directed to be handed over to the Principal Sessions Court.