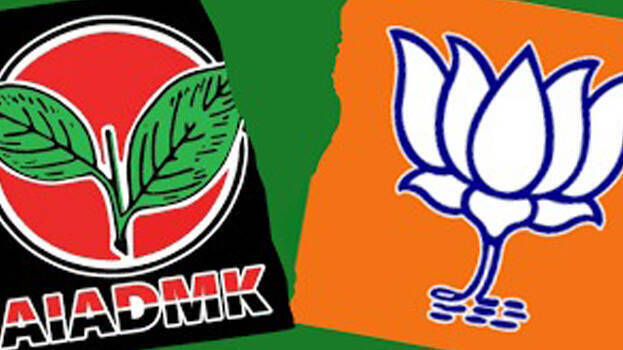 NEW DELHI: Senior AIADMK leaders have touched down in the national capital to seek detente with the BJP. As part of the rapprochement move, the leaders will meet Home Minister Amit Shah and BJP national president J P Nadda. Cracks widened in the party alliance with BJP in Tamil Nadu due to disparity with BJP leader K Annamalai's stance.
Meanwhile, the BJP has asserted its stance of wanting 15 seats in the upcoming Lok Sabha elections from Tamil Nadu. However, AIADMK is resolute, not ready to acquiesce to the BJP demand, and will allow not more than 5 seats for BJP in the elections.
According to reports, it is learned that the AIADMK leadership will apprise the home minister and will make their condemnation of Annamalai's disparaging talk about former Dravidian leader C N Annadurai.
Annamalai's controversial remark on the erstwhile Dravidian leader came while reacting to the infamous Sanatana Dharma controversy. According to Annamalai, In 1956, Annadurai lamented the Hindu religion at a public function in Madurai and was opposed by freedom fighter Pasumpon Muthuramalinga Thevar.
With this, AIADMK leaders including former ministers came out strongly against the BJP. According to senior AIADMK leader D Jayakumar, the party will think about alliance with BJP only in the wake of elections. He also scoffed at Annamalai and said the BJP leader was not fit to be a politician as he was "narrow-minded".