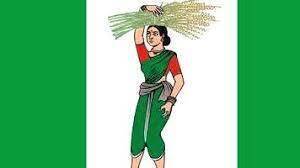 THIRUVANANTHAPURAM: JDS Kerala leadership was caught in a pickle with Deve Gowda-led Janata Dal becoming a constituent of the BJP-led National Democratic Alliance. JDS is a long-standing constituent of the Left Front in Kerala. At the same time, the state leadership has clarified that they will not go to the BJP front under any circumstances. The state committee convened a meeting on October 7 to decide the future course of action. JDS state president Mathew T Thomas told Kerala Kaumudi that they will not be a part of the NDA.
In 2006 too, JDS put the state unit through difficulty by forming an alliance with the BJP under the leadership of Deve Gowda and Kumaraswamy in Karnataka. However, the state unit headed by MP Virendra Kumar took a special stand that day. Later, during the 2009 Lok Sabha elections, the Virendra Kumar faction left the front due to the issue of the Left Front denying them the Kozhikode seat. Mathew T Thomas resigned from the ministry that day, but by then Deve Gowda's party had severed ties with the BJP, so Mathew T Thomas and his cohorts remained in the Left Front as JDS.
All India general secretary and party spokesperson Jose Thettayil said that the party's national plenary meeting last October adopted a political resolution declaring that it would stand as a non-Congress, anti-BJP front. Earlier, JDS had sought the possibility of merging with the Lok Tantric Janata Dal, but it was thwarted at the last stage. LJD has decided to merge with Rashtriya Janata Dal. An extensive conference has been called for this purpose in Kozhikode on October 12.