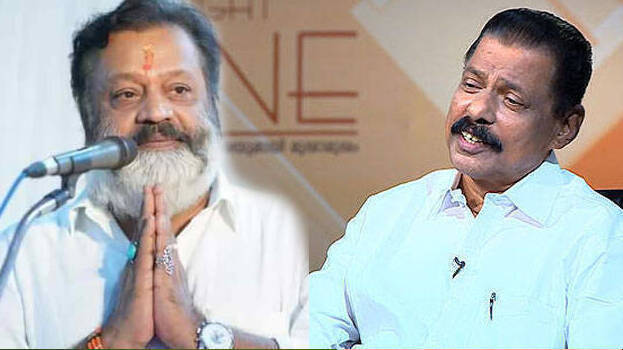 THIRUVANANTHAPURAM: CPM State Secretary MV Govindan said that the ED action in Karuvannur Co-operative Bank is to prepare the stage for Suresh Gopi contesting from Thrissur. "This is the strategy to make Suresh Gopi win in Thrissur. We will not allow the use of ED to destroy the CPM in the district.", Govindan said.
"I do not support fraud in Karuvannur Bank. I am not justifying wrongdoing. We have to move on after correcting the mistakes. Necessary steps should be taken for that. The ED resorted to forceful interrogation to create a favorable situation for Suresh Gopi to win in Thrissur. Media works according to ED's agenda. CPM will expose the move to make the issue at Karuvannur Cooperative Bank as a loot .
At the same time, Union External Affairs Minister V Muraleedharan came out with a strong criticism against the state government in the Karuvannur bank fraud case. He also criticized Chief Minister Pinarayi Vijayan's allegation that the probe was a hunt by the Centre. Muralidharan said that it is enough to fold the accusation of the Chief Minister and put it in his pocket.
Muralidharan said that ordinary people deposit money in cooperative banks and the Chief Minister and other ministers who looted their money are justifying it. A minister argued that 150 crores is a small amount. The government stole the money that ordinary people had saved for important things in their lives. He added.