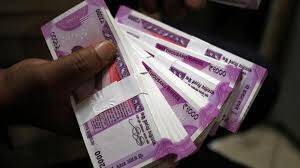 THIRUVANANTHAPURAM: ISRO chairman S Somanath, who guided India to the crescendo of success in space exploration is paid Rs 2.5 lakh as a monthly salary. So, it is quite envious to learn that two former chief secretaries of Kerala get paid about five lakh rupees per month including pension through re-appointment.
Former Chief Secretaries Dr. V.P. Joy and Dr.K.M.Abraham were reappointed after retirement. Joy has been appointed as Chairman of the Public Enterprises (Selection and Recruitment) Board and Abraham as Chief Principal Secretary to the Chief Minister.
As per Section 4(2) of the All India Officers Service Rules, retirees shall not draw pension during re-appointment. Only military personnel are exempted from these rules. It is learned that the government was giving relaxation in KSR, the state service rule, to bypass this central rule.
Retired officers are paid only pensionable amount on re-appointment. This rule is strictly followed for retired chief justices currently in charge of Lokayukta and Human Rights Commission.
As per the rules, Chief secretaries will get Rs 1.70 lakh as pension money. However breaching all this, former chief secretary V P Joy still gets Rs 3 lakh from the government for remaining Chairman of the Public Enterprises (Selection and Recruitment) Board. Along with this, the cabinet also gave permission to get a full pension by relaxing the rules. As a result, both of these former Chief secretaries will get about five lakh rupees per month. Car, staff, and various allowances are in addition to this.