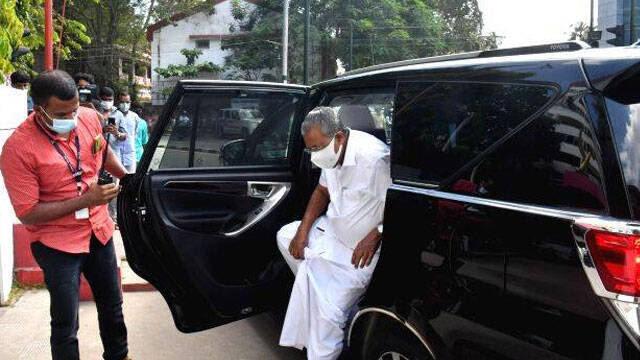 THIRUVANANTHAPURAM: The Chief Secretary has been tasked with coordinating the expenses of the assembly constituency tour to be conducted by the Chief Minister and Ministers in November as part of the New Kerala development initiative. The expenditure on publicity, preparations and related program needs should also be determined. The organizing committee should be formed by the end of this week with respective MLAs leading in each constituency.
The government will cover the travel and accommodation expenses for the Constituency Assembly, Chief Minister and Ministers. It is proposed to fund the arts and cultural programs through sponsorship.
At the state level, the Chief Organizing Minister is K Radhakrishnan. The morning meetings of the Chief Minister and Ministers with prominent people will commence at 9.00 AM followed by tours of various locations. The inauguration will take place in Manjeswaram on November 18th at 3.30 PM concluding in Thiruvananthapuram on December 24th at 4.30 PM. The tour vehicle will arrive in each of the four constituencies at 11 AM, 3 PM, 4.30 PM and 6 PM except on a few days.
New transportation buses will be provided for the tour. The Ministers and Chief Minister will travel in KSRTC buses and new AC buses will be procured for this purpose. Although the tour's stated purpose is to engage with the public on development matters, the main political objective is the Lok Sabha election. The opposition party has announced their boycott of the event. Therefore, instructions have been given to make the programs more dynamic in the constituencies represented by opposition MLAs within the LDF.
The participants in the tour will include freedom fighters, various leaders, women, youth, students, college union officers, people from scheduled castes/scheduled categories, artists, celebrities, award winners, theyyam artists, community leaders, senior citizens, citizen representatives, trade and commerce sector representatives, cultural organizations and religious representatives from the four districts. They will be invited to join the initiative.
Ministers who have completed two and a half years in the Cabinet, such as Antony Raju and Ahmed Devarkovil are expected to leave in November. If the reorganization takes place prior to the tour, Ministry members K B Ganesh Kumar and Ramachandran Kadannapally may be included in the tour group. If the reorganization occurs after the tour there will be no changes in the team participating in the tour.