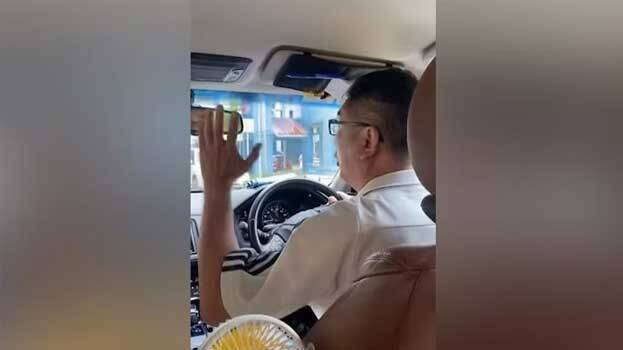 SINGAPORE: A Chinese-Singaporean taxi driver allegedly verbally abused a woman and her daughter using derogatory language assuming they were of Indian descent. This incident occurred in Singapore on Saturday. Janelle Hoden (46), a Singaporean native and her nine-year-old daughter were subjected to this abuse. The woman filed a complaint against him who worked with the 'TADA' taxi booking app.
After booking a trip on TADA, the driver began shouting at Hoden and her daughter while in the car. The driver was upset due to road congestion caused by metro construction and directed his frustration at Hoden. He accused Hoden of providing incorrect directions and address while also making derogatory remarks about her Indian heritage and intelligence. In response, Hoden began recording the conversation with the driver.
The driver further criticized Hoden's daughter's height. In Singapore, there is a law mandating booster seats for passengers under 135cm in height. The driver alleged that Hoden's daughter did not meet this height requirement. However, when Hoden stated that her nine-year-old daughter was actually 137cm tall, the driver referred to her as 'illegal' according to Hoden's complaint. He then exclaimed, 'You are Indian, I am Chinese' and continued with offensive remarks.
In response, the woman clarified that she was not of Indian descent but rather of Simpurian Eurasian heritage. Hoden emphasized that the driver's behaviour was unacceptable regardless of her ethnicity or skin colour. Upon discovering Hoden's social media post about the incident, the taxi company 'TADA' stated that they are investigating the matter.