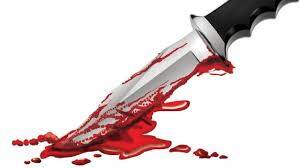 THIRUVANANTHAPURAM: The state government has moved to block the granting of commutation to the life sentence of the accused in the case of killing women and children after 20 years of prison time. This is in the backdrop of the recent brutal violence and murder of children in Aluva. The move is for legislation to amend the Kerala Jails Act and Rules and the Indian Penal Code and Criminal Procedure Code which is in the Concurrent List. Amendments to IPC and CrPC will require the assent of the President. The law amendment recommendation has been forwarded to the State Home Department for examination by the Law Department. The government's plan is to introduce the bill in the next legislative session with the approval of the law department, pass it and send it to the President.
Section 57 of the I.P.C. provides for life imprisonment for 20 years. Such a time limit provision is to allow relaxation of sentence after 20 years. Apart from this, Section 433 CrPC provides for commutation of sentence to the accused in cases of death sentence, 14 years of life imprisonment and rigorous imprisonment.
The proposals to amend the IPC and CrPC are to deny these exemptions to the accused in the case of murder of women and children. Along with this, necessary amendments should be made to the Kerala Jail Rules.