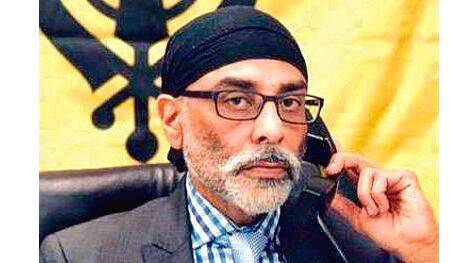 NEW DELHI: NIA's report says that Khalistan terrorist Gurpatwant Singh Pannun's goal is to divide India. He is the founder of the organization Sikhs for Justice and aims to create division among the people of India based on religion. One of the primary objectives was to separate Punjab and create a new country called Khalistan. The aim is to create a Muslim state named 'Democratic Republic of Urdustan'. According to the report, he is also active in activities to create division among Kashmiri people with the aim of secession of Kashmir.
He had once threatened to hoist the Khalistani flag at Delhi's Indira Gandhi International Airport. Born in Amritsar, Punjab, Pannun graduated from Punjab University with a law degree. Pannun's family came to Punjab from Pakistan during the partition. He is now believed to be in the US.
He has been giving financial support to those who support his agenda. He had announced that he would pay 25 lakh dollars to those who plant the Khalistan flag at India Gate in Delhi and 1 million dollars to the policemen who prevent the Prime Minister from hoisting the national flag at the Red Fort on Independence Day 2021. On July 10, 2019, the central government banned Sikhs for Justice and declared Pannun as a terrorist on July 1, 2020. He had threatened the Indian diplomatic representatives several times through video messages.
His properties in Amritsar and Chandigarh were confiscated last week. 16 cases including sedition have been charged against him in the states of Punjab, Delhi, Himachal Pradesh, Haryana and Uttarakhand. At the same time, he has directed Sikhs for Justice members to organize protests against Indian diplomatic posts in Canada and other foreign countries.