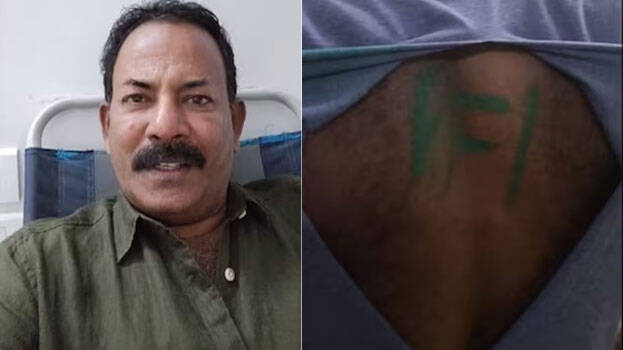 Major Ravi congratulated the Kerala Police for finding the incident of assaulting an army jawan and writing PFI on his back at Kadakkal in Kollam, as a false one. Shine did something that no soldier would do. Major Ravi via a Facebook live said that he is not eligible to continue in the army and a big salute to the Kerala Police for bringing out the truth in hours.
'When I first heard about this incident, I was concerned on whether something like this would happen in Kerala. Heaved a sigh of relief when the truth came out. Otherwise, there would have been serious consequences. One can only imagine what happens after assaulting a soldier and writing PFI on his back. If that soldier was a Hindu, there would have been Hindu-Muslim communalism and infighting. He sowed the seeds of riots. Nothing happened as Kerala Police' investigation brought out the truth,' said Major Ravi.
'If he continues in the army, he may do like this in a place like Kashmir. He would have shot and killed an innocent person to become famous and then would go and stand for the gallantry medal. If the Kerala Police informs the Army about this, he will no longer be in the Indian Army. He will be subjected to court martial. He could face up to 14 years in prison. However, I am of the opinion that he should be sentenced to life imprisonment,' added Major Ravi.
No soldier should dare to do such a thing again and don't even want to call him a soldier anymore, said Major Ravi.