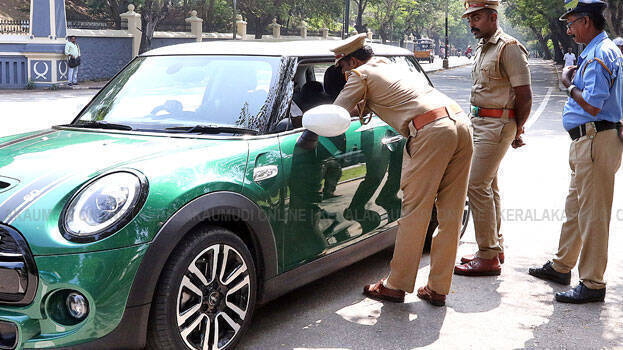 THIRUVANANTHAPURAM: Complaints have been filed against the decision to include 'petty collection' as a performance criterion for the transfer of AMVIs in the motor vehicle department. The transfer of 205 Assistant Motor Vehicle Inspectors has been stopped by the Tribunal, but the complaints related to this are now being presented before the Chief Minister.
The complaints were filed by the Kerala Motor Vehicles Department Gazetted Officers Association and Assistant Motor Vehicle Inspectors Association. The basis of the complaint is that the proposal to transfer the AMVI officers who have completed three years in the enforcement wing to the RTO and SRTO offices has been completely subverted. The Transport Commissioner issued a circular in November 2019 setting the target for the amount to be collected as a penalty and, the number of inspections to be conducted by Transport Department officials per month.
According to the officials, those who did not collect the money as per the circular were judged to be less efficient and were denied a transfer. Even the officers who have worked in enforcement for five years have not been appointed in the institutions and those who have served only two and a half years have been appointed. The organizations allege that deserving officers were denied transfer.
Similarly, the officials are also protesting against the standardization of petty collection without considering activities like traffic awareness conducted by the enforcement squad officials.