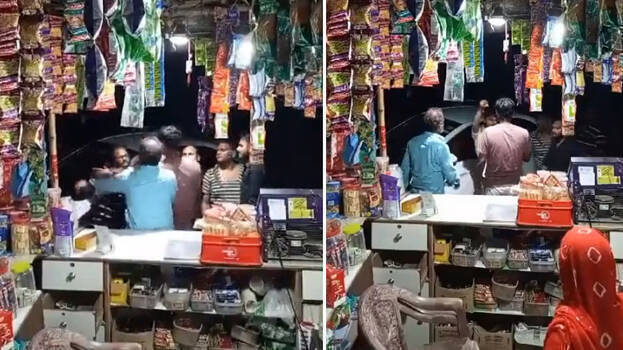 KANPUR: BJP councillor and supporters brutally beat up a shop owner who asked for money. Ajay Rai Gupta, who runs a shop in Chakeri, Kanpur, was assaulted.
Last night, BJP councillor Bhavani Shankar and his supporters bought cigarettes from the shop. The shop owner demanded money from Shankar who went to get into the vehicle without paying. The councillor paid Rs 15 for cigarettes worth Rs 30. The shop owner demanded the rest of the money which led to the assault. Soon after, the councillor threatened Gupta, accusing him of selling ganja at the shop.
Gupta was brutally beaten and abused by the councillor and his followers. The incident came to light when the video went viral on social media. The police called both parties and reached an agreement. Police informed that no case has been registered in the incident.