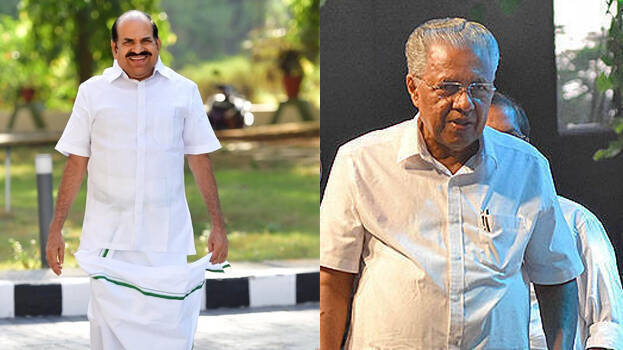 THIRUVANANTHAPURAM: KPCC chief K Sudhakaran MP said Chief Minister Pinarayi Vijayan sabotaged the demand of the family of CPM state secretary Kodiyeri Balakrishnan that to keep his body in the capital city for public homage.
Pinarayi gave more importance to the foreign trips than Kodiyeri. Pinarayi was not ready to postpone the meeting arranged with big capitalists. Pinarayi flew abroad on October 4, 2022 early morning after Kodiyeri's cremation on October 3.
If the body had been kept in the capital city for public homage and a procession arranged, then Pinarayi's foreign trip would have been in a crisis. Sudhakaran also pointed out that is why the CPM flouted their precedents and a farewell given hurting the family awhich has brought embarrassment to the party.
Kodiyeri's wife Vinodini revealed on the first death anniversary of the leader that the family had requested the CPM to keep the body for public homage in the capital city. Kodiyeri's sons Binoy and Bineesh had told this to CPM state secretary M V Govindan at the hospital in Chennai.

Vinodini revealed that her children had told Govindan Mash that it was their father's wish to take him there. The party's explanation that the body was taken straight to Kannur because the doctors had advised to avoid a long journey with the body. This is against the revelation of the leader's wife. Sudhakaran asked Pinarayi to reply to the complaint raised by the family.
Kodiyeri's body was taken directly from Chennai to Kannur and cremated, flouting all the rules of the party. It took two days to reach the body of AKG from Thiruvananthapuram to Payyambalam. The mortal remains of E K Nayanar and Chadayan Govindan were taken from Thiruvananthapuram to Payyambalam after receiving the respects of ten thousand.

Their final journey was in a specially arranged KSRTC bus. Condolence meetings were held in connection with their departure, but that did not happen in the case of Kodiyeri.

Thiruvananthapuram was the important stronghold of Kodiyeri, who had served as home minister, party secretary and MLA for a long time. He was popular outside Kannur as well. Sudhakaran pointed that some people were disturbed by the turnout he would have received for his final journey from Thiruvananthapuram to Kannur.