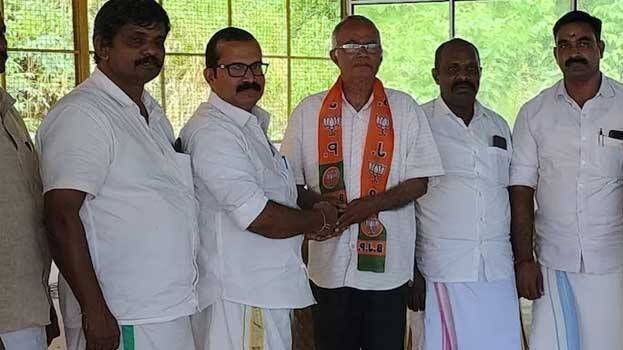 IDUKKI: BJP not to interfere in the removal of the church leadership from the priest who accepted membership in the party. The Diocese of Idukki has taken action against Fr Kuriakose Mattom, vicar of St Thomas Church. The priest has now been transferred to a place where the elderly are accommodated.
BJP clarified that Fr Kuriakose was given membership 15 days ago. The priest was also given a party reception at the church the other day. Roman Catholic Church law prohibits priests from taking an overt political position. The church explains that this will cause problems among the believers. A special group of priests arrived and moved the priest to a place where the elderly were accommodated.
BJP Idukki District President KS Aji personally came to Fr Kuriakose to hour the priest. Regarding party membership, Fr Kuriakos said that he does not think that BJP is a party that Christians should not join.