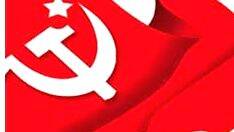 THIRUVANANTHAPURAM: A move is materializing in the CPM party office to appoint an unqualified person for the post of Delhi Kerala House Controller. It is known that the current law will be amended and an order will be issued for this purpose, including the promotion of the current employees.
Kerala House Controller is a gazetted post. It is alleged that a CPM senior is behind the move to make a Kannur native, who does not even have a degree and is currently working on deputation at the Kannur airport, the controller in Delhi.
The same person went to Kannur airport on deputation while working as Front Office Manager at Kerala House in Delhi. The order of the Public Administration Department regarding the appointment of the Controller was issued to the Resident Commissioner of Delhi on July 4, 2023. According to this, a special rule was prepared following the criteria and sent by the commissioner on 14 September 2023.
The order sent again by the Assistant Chief Secretary of the Public Administration Department KR Jyothilal to the Commissioner asking him to include certain criteria to fit the appointment of the controller has finally come out in the public domain. Currently, the Controller is of the rank of Assistant Secretary. To overcome this, the order prescribes three methods of appointment.
According to the new rule proposed, qualified persons of the rank of Deputy Secretary or above, or Central Government officers of similar posts may be appointed. The third condition is to promote one of the managers of the front office, housekeeping and catering department to take the reigns of the controller.
Front Office Manager
Qualification A)15 years working experience in Delhi Kerala House as Reception Assistant
b). PG Diploma in Tourism Administration recognized by Kerala University. or equivalent qualification.
Housekeeping Manager
Eligibility a) Any university degree or equivalent degree in Kerala
b) 3 years' work experience
Catering Manager
Eligibility a) University Degree
b) Three years working experience as Catering Supervisor