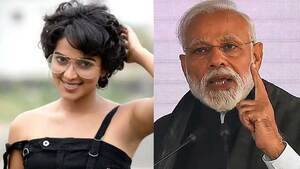 Actress Amala Paul has come in support of the bifurcation of article 370 that gave special status to Jammu and Kashmir. Sharing Delhi CM Arvind Kejriwal's tweet she also praised PM Modi for the strong stand.
Her Twitter post reads:
"IMO it's a healthy, hopeful, and much needed change. It's not an easy task, it takes a courageous leader like our honorable @PMOIndia to implement decisions like these. Praying for peaceful days ahead!"
Meanwhile, the bill for the abrogation of article 370 from the Indian Constitution was recognized by Lok Sabha following the Rajya Sabha. Once the President signs the bill it will be a law of the land.