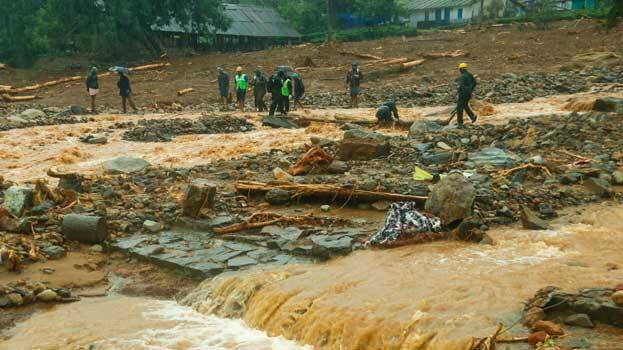 WAYANAD: Reports suggest that the situation at Meppadi in Wayanad which was affected by landslides is getting worse. CK Saseendran MLA has stated that 9 people are yet to be found from the ruins that got destroyed by the landslide.
So far, 9 bodies have been recovered from the area and rescue operators are trying hard to make developments despite unfavourable weather conditions. It is learnt that many rescue operators are unable to reach the area due to damaged roads. Those who are missing are believed to be the labourers of Harrison plantation.
The disaster took place at Puthumala region in Meppadi the other day. A red alert has been issued in the district for one more day. Latest reports suggest that more than 50 across the state have lost their lives in the ongoing floods.