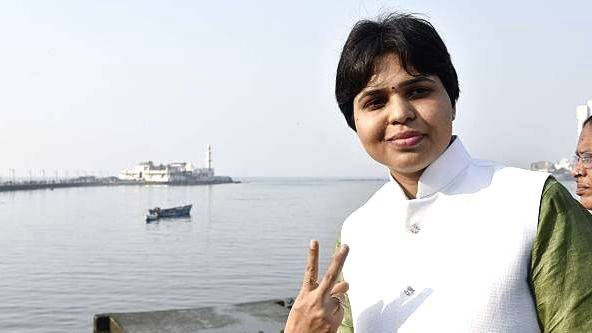 THIRUVANANTHAPURAM: Bhumata brigade leader Trupti Desai clarified that she will perform 'darshan' at Sabarimala even the police do not provide a special protection. The state government has not yet responded to this. Protection was sought because seven women are visiting the temple. Government will be responsible if any misfortunate incident occur, said Trupti.
The police had informed that they cannot provide special protection to Trupti Desai and that she will get the protection that is being currently given to other devotees.
Trupti has sought security from the time she lands in the airport and returns to the airport after darshan. She has even asked for food and accommodation. She has sent a letter to chief minister Pinarayi Vijayan seeking protection. 'We need protection from the airport to Sabarimala. Accommodation should also be provided. I will not go back without performing 'darshan'. I have not booked a return ticket', clarifies Trupti in the letter. She will visit the temple at 7 am on Saturday.
The two-month long annual 'Mandala Makkaravillakku' season begins from November 17. Desai (33) will have in her entourage Maneesha Rahul (42), Meenakshi Shinde (46), Swathi (44), Savitha (29), Sangeetha (42) and Lekshmi (43).
Trupti Desai is an Indian gender equality activist and the founder of the Bhumata Brigade, a Pune-based social activist organization. She and the brigade have campaigned to get entry for women to religious places like the Shani Shingnapur Temple, the Haji Ali Dargah, the Mahalakshmi Temple and the Trimbakeshwar Shiva Temple in India.