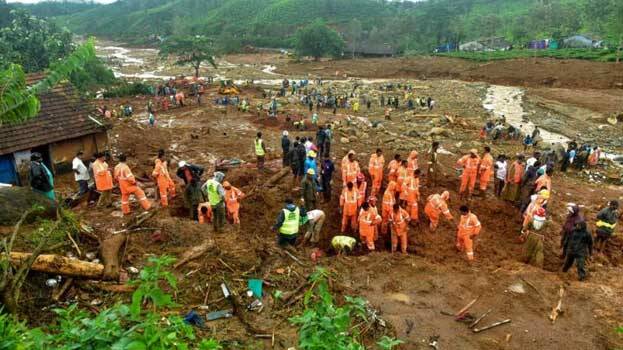 WAYANAD: With 5 bodies yet to be recovered from Puthumala, the Disaster Management force has decided to cease its search. The decision was made after receiving the nod from the family members of 4 missing persons. Meanwhile, the fire force and local people will continue their search as per the request of one family.
Earlier, the family members of the missing people and political parties had stated that they were satisfied with the rescue activities and search operations conducted in the disaster-affected area. The decision to conclude the search was made by the Disaster Management force after a meeting with the family members at Meppadi panchayat hall.
While the family members of four missing people readily agreed to stop the search, it was the family of Hamsa that demanded the search in one more region. It is learnt that the fire force and police will continue to search in the Pachakkad region on Monday.