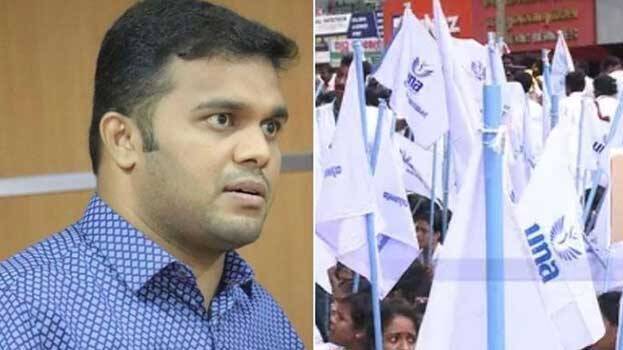 THIRUVANANTHAPURAM: The crime branch issued a lookout notice against the accused for financial misappropriation to the tune of Rs 3 crore from the fund of United Nurses Association (UNA), an organisation of private hospital nurses. The notice was issued to the accused including the organisation's national president Jasmin Sha. This has been advertised in today's newspaper.
The notice has been issued to the first accused Jasmin Sha, second accused and state president Shoby Joseph, third accused and Jasmin Sha's driver Nithin Mohan and office employee Jithu. The crime branch found that they had been hiding for several days. The lookout notice mentioned that the accused are changing their names and living in different places. It is also suspected that they have gone overseas.
The high court had earlier intervened in the case. The court had directed to form a special team for the probe and complete it in a stipulated time. The court directed this on Sha's plea seeking cancellation of the case.
Meantime, the accused had argued that in the probe by the superintendent of Thrissur crime branch it has been proved that the allegations levelled against them were politically motivated and that no corruption in the UNA fund was detected. They also argued that a probe on the complaints of the opposite party are going on for months and there is no progress in it and in this situation requested to exempt them from the case.