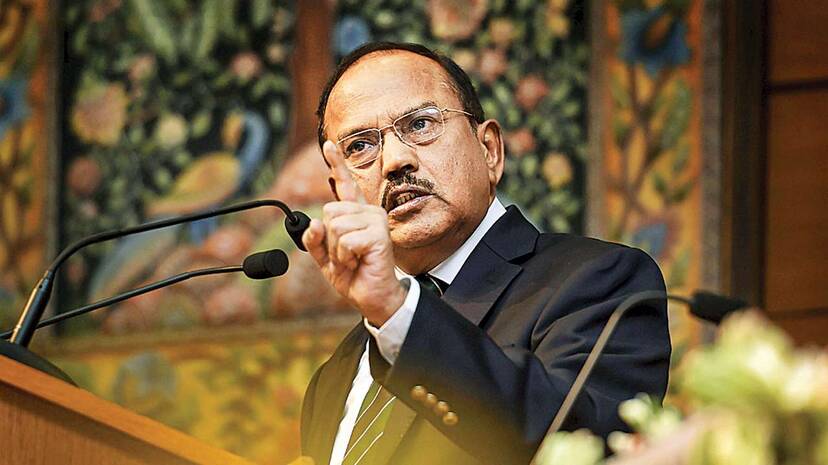 National Security Advisor Ajit Doval on Saturday said easing of restrictions from all parts of Jammu and Kashmir depends on how Pakistan behaves. The state has been under partial lockdown since the first week of August after the centre scrapped special status from Jammu and Kashmir and divided it into two union territories.

"We would like to see all restrictions go, but it depends on how Pakistan behaves. It's a stimulant and response situation. If Pakistan starts behaving, terrorists don't intimidate and infiltrate, if Pakistan stops sending signals through its towers to operatives, then we can lift restrictions," Mr Doval said, news agency ANI reported.

Internet and phone lines remain snapped at parts of Kashmir valley, while communication lines are now open in Jammu region and Ladakh.

"92.5 per cent of the geographical area of Jammu and Kashmir is free of restrictions," said the National Security Advisor, who had been camping in the state for weeks to coordinate security deployment and monitor intelligence operations.

"There are Pakistani communication towers 20 km along the border, and they are trying to send messages. We heard intercepts that told their men 'how so many apple trucks are moving, can't you stop them? Should we send you bangles?'," said Mr Doval, referring to code words the terrorists use to request logistics and weapons from their handlers.

Four people, including a two-year-old girl, were injured after terrorists attacked the house of a fruit trader in Sopore for defying their warning to keep their shop shut. The police said the terrorists are trying to instil fear among people. Mr Doval has asked the authorities to airlift the injured girl to Delhi's AIIMS.