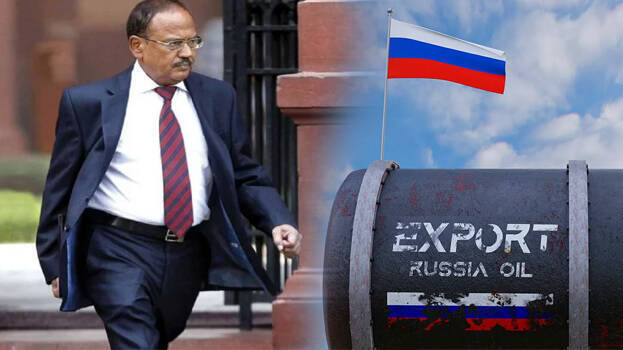 MOSCOW: National Security Advisor (NSA) Ajit Doval landed in Moscow for a two-day-visit ahead of his visit to Uzbekistan to participate in the security meeting of the Shanghai Cooperation Organization (SCO). He will visit Uzbekistan on Thursday and Friday. Doval, who arrived in Moscow on Tuesday, will meet with top security officials. In the meetings, he is likely to hold talks on the current situation in Afghanistan, counter-terrorism, defence, food, energy security among other regional and global issues.
Doval's arrival in Moscow marks another milestone in the India-Russia ties. Russia has become India's second largest crude oil supplier. Despite heavy pressure from the West to stop buying oil from Russia, India did not back down. New Delhi kept stern on its obligation to maintain relations.
In addition to Doval, officials from Pakistan, China, middle Asian countries, Iran and Belarus will attend the SCO security meeting. Reportedly, India will host the SCO summit next year.