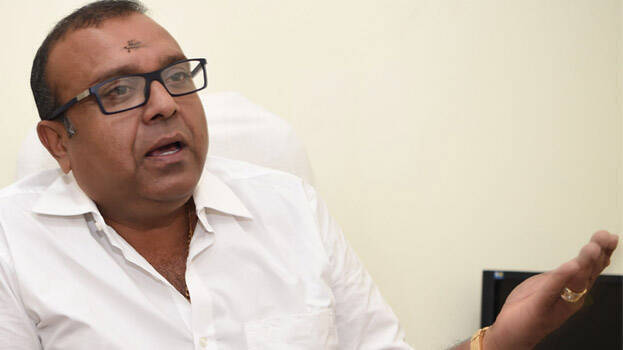 KOCHI: The CPM is not behind the case against me, said SNDP Yogam vice president Thushar Vellappally. The chief minister and many forgetting party politics helped me. I know those behind Nazil, who lodged a case against me, and the politics of BDJS remain unchanged, he said.
Thushar, acquitted in a cheque case in Ajman, reached Kerala Sunday morning. The SNDP union gave him a rousing reception at the Kochi Airport. He reached Kochi by 9 am this morning. BJP leaders including P K Krishnadas and BDJS leaders were there to receive him. He was jailed in a cheque case registered by Nazil Abdullah, a native of Thrissur. However, Thushar was acquitted after finding that the documents produced by Nazil were not real.
Thushar was arrested from his hotel on August 21. Thushar had many times mentioned that he had not given such a cheque to Nazil. Nazil forged a bogus check after getting a blank cheque containing the signature of Thushar through Khadeer and then wrote the amount of Rs 20 crore. The fraud came to light after an audio of Nazil conspiring to trap Thushar was revealed. In the audio it is heard that Nazil got the cheque after paying an amount of Rs 5 lakh. Thushar had argued that the cheque of ten years ago is no longer valid.