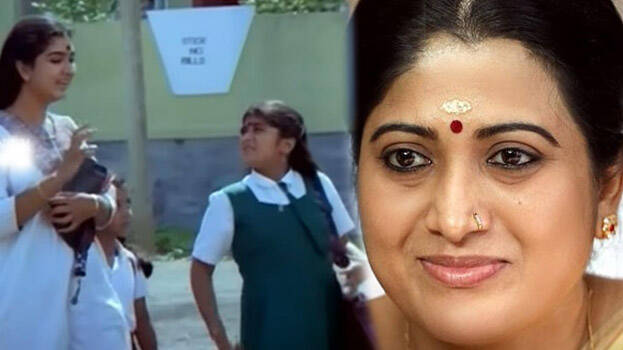 Ramesh Pisharody's second directorial 'Gaana Gandharvan' with Mammootty in the lead will be hitting the theatres soon. Apart from Mammootty doing the lead character of a concert singer Kalasadan Ullas, the movie has garnered attention through the character posters and the location incidents Pisharody shares on Facebook. Now, the poster of Sindhu Manu Varma who has donned the role of a school principal in the movie was shared by the director. The poster is interesting due to Sindhu Manu Varma who did a role of school student in the movie 'Thalayinamanthram'.
Facebook post:
Sindhu Manu Varma…
That faced look so familiar…The same person who did the role of Innocent and Meena's daughter (Jackie Chan fan) in 'Thalayinamanthram'…Back then she was an English medium student, now a Principal…
She is also the daughter-in-law of the legendary actor Jagannadha Varma.