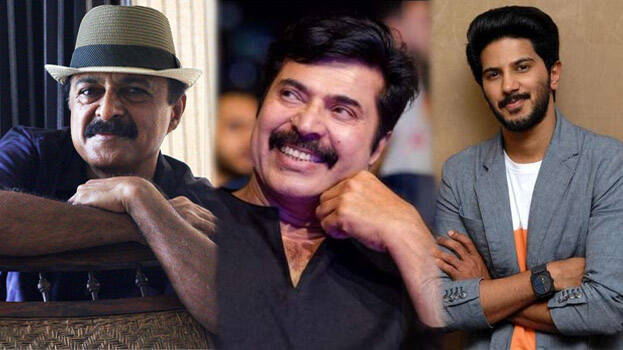 Cinematographer S. Kumar has amazed us with many movies. When 'Thiranottam' was released in 1978, it marked the debut of two key personalities-ace actor Mohanlal and master cinematographer S. Kumar. Kilukkam, Thalavattom, Midhunam, Johny Walker, Chithram, Akale, Guru, Chinthavishtayaya Syamala, Jomonte Suvisheshangal, Njan Prakashan-Kumar has captured many such famous movies. He was especially noted for his works with Priyadarshan.

Kumar has seen Mammootty and Mohanlal's acting closely right from the beginning. Did his first movie with Mohanlal and has always maintained a close relationship with Mammootty. S. Kumar say that Mammootty is a person who keeps his old bonds. He recalled his call to Mammootty after watching Dulquer in 'Ustad Hotel'. "Now Dulquer's father can be proud, he's here to stay in Malayalam Cinema. When I said this to Mammoottikka he happily said that I should that to Dulquer", S. Kumar said in an interview to a media.

"We called him Mammoottikka from the beginning. He played a key part in Priyan's (Priyadarshan) rise. He used to appreciate our team right from the start and he still keeps those relationships. My son Kunjunni S. Kumar did an ad shoot with Mammoottikka. After the shooting, I called him and asked whether my son caused any trouble. The reply was that he is smart, not like you. Then I said he is my son, so his credit is mine. There is a freedom in our friendship to crack any such jokes", Kumar said.