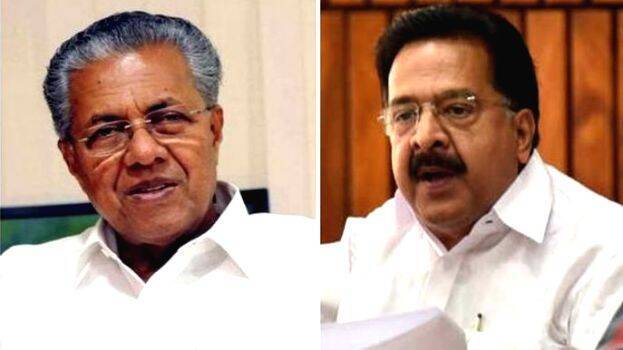 KOTTAYAM: Chief Minister Pinarayi Vijayan on Friday lashed out against opposition leader Ramesh Chennithala following the latter's accusation in relation to the KIIFB issue. The CM was speaking during the last day of public campaigning before the Pala by-election.
Earlier, Ramesh Chennithala had accused the government of resorting to huge corruption in the name of KIIFB. However, the CM said that such baseless allegations are raised by the opposition in order to create some sort of publicity before the Pala by-election. He also repeated his earlier statement that those who had committed corruption will soon have to feed on government-sponsored jail food. Pinarayi further took a dig at Chennithala for overreacting against the statement even though he did not name a particular person.
"I have eaten government-sponsored food for one and a half years. But, I haven't done any corruption. So there is no need for anyone to frighten me in the name of corruption." he added.