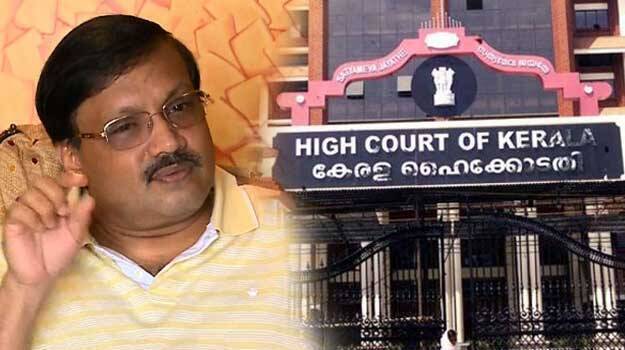 KOCHI: The Kerala High Court is not interested in stopping the probe in connection with the corruption in the Palarivattom flyover. The court made the statement while considering the bail pleas of four accused including public works former secretary T O Sooraj. The court said it is a fact that the bridge has to be demolished and asked vigilance to produce the case diary. The court postponed to Friday considering the bail plea of the four accused.
In addition to Sooraj, the bail pleas of the first accused Sumith Goyal, second accused Kerala Roads and Bridges development corporation assistant general manager M T Thankachan and KITCO joint general manager Benny Paul are under the consideration of the court. The vigilance has submitted a report in the court opposing the bail pleas of the four.
Meantime, Sooraj argued in the court that he just implemented the decision of the government. The vigilance informed the court that many more are to be nabbed in the case. The vigilance filed a plea to question Sooraj remanded in jail. The plea was filed by special investigating team in the Moovattupuzha Vigilance court seeking permission to question him in jail. He is being questioned after he mentioned the role of former public works minister V K Ebrahim Kunju. Not only that, the vigilance had found that Sooraj had conspired for the contract company.
Meantime, the special investigating team will soon question the first accused Sumit Goyal. The vigilance had found that Goyal is the master brain of the conspiracy.