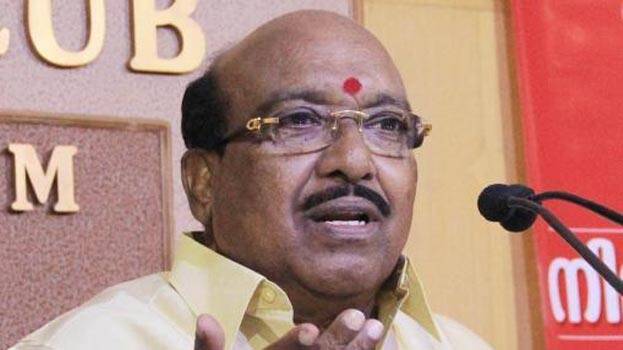 ALAPPUZHA: The historic win of CPM in Pala bypoll proved that the Pinarayi government has been widely accepted by the public, said SNDP Yogam General Secretary Vellappally Natesan. Many said that Pala bypoll would be an evaluation of the state government. If that is to taken into consideration, they should repeat this as a victory of Pinarayi Vijayan, he opined.
"Mani C Kappan's victory in Pala is not just because of SNDP's stance. Even the Pala bishop supported Kappan. He had no interest in Kerala Congress. Even the Kerala Congress (M) activists said Jose K Mani is inefficient. They all had spoken about Kappan's victory. Pala had the mentality to keep away people who do cheap acts for the sake of power", Vellappally said.
"In case if BDJS is not contesting in Aroor, BJP might. BJP in Kerala has no unity and is inefficient. In Pala, action was taken against their leader for cross-voting and the blame was put on BDJS. BJP is blaming and hurting those who stands by them", he added.
"In Aroor, the political picture is not clear yet. If Shanimol said that community leaders do not decide on candidate, let be it. However, I came to know from many people that Shanimol's candidature was decided by Kanthapuram", Natesan said.
The SNDP leader also said that in Konni, the candidate could be the one nominated by Sukumaran Nair.