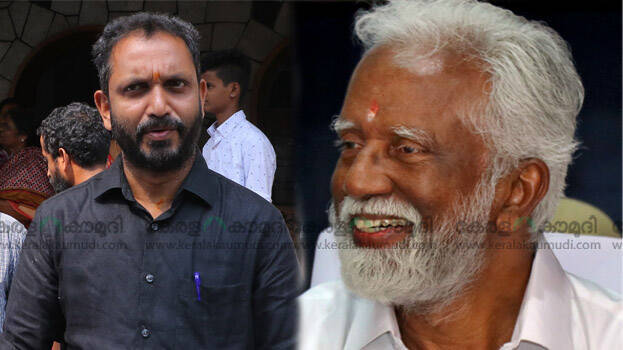 PATHANAMTHITTA: BJP state secretary K Surendran has denied claims that Kummanam Rajasekharan was denied Vattiyookavu seat because of groupism in the party. Surendran said that all these are baseless rumours intended to destroy the morale of the party and its workers.
According to Surendran, the situation in Vattiyoorkavu required the party to field a younger candidate. "There is no groupism within the BJP. The decision to field S Suresh was taken as the situation demanded a younger candidate to represent NDA," he said. Surendran, who expressed confidence in winning at Konni constituency, also opened up about the party's huge failure in the state in the Lok Sabha elections. "During the Lok Sabha election, people were pretty much confused as some reports suggested that Narendra Modi would step down as PM immediately after the elections. This affected NDA's votes in the state. However. the present situation seems to be favourable for BJP as people have realized that they should have voted for the party," he added.
Surendran also added that he is confident about repeating his fine performance in the Lok Sabha election. "People of Pathanamthitta supported me well during the Lok Sabha election. I strongly believe that they will continue to support me and help me win the election," he said.
The reports of groupism within BJP emerged once the party announced S Suresh as its candidate in Vattiyyorkavu, Earlier, BJP MLA O Rajagopal had claimed that Kummanam Rajasekharan was ready to contest in Vattiyoorkavu. However, the party leadership went on to choose Suresh as the RSS did not offer much support to Kummanam.