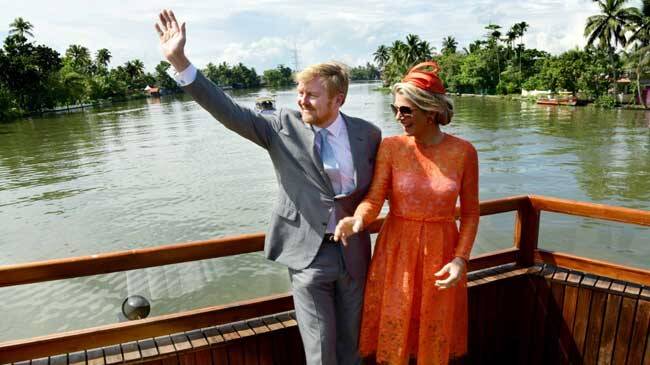 KUTTANAD: The fields of Kuttanad welcome a distinguished couple in the past day-Netherlands King Willem Alexander and his wife Maxima. The spent more than one and a half hours enjoying the visual beauty of Vembanadu Lake. The couple were welcomed with 'Velakali'-the traditional art form of Ambalappuzha. There was an aura of festivity as children joined them with 'Vanchippattu'.
Following their journey through the lake, the couple stepped onto the paddy fields near S.N. Jetty. District collector Adeela Abdulla explained to the couple about paddy fields. The Netherlands, like Kuttanad, is a place below sea level. They also face threats of floods frequently.During the houseboat journey, the couple were treated to the Kuttanad cuisines including prawns and karimeen.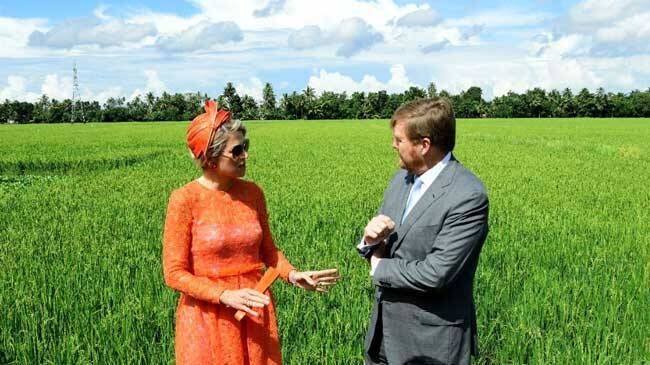 The Netherlands, which is roughly the size of Kerala counter the threat of floods through 2000 check dams. The couple promised residential projects with Dutch technology amongst other helps before leaving.