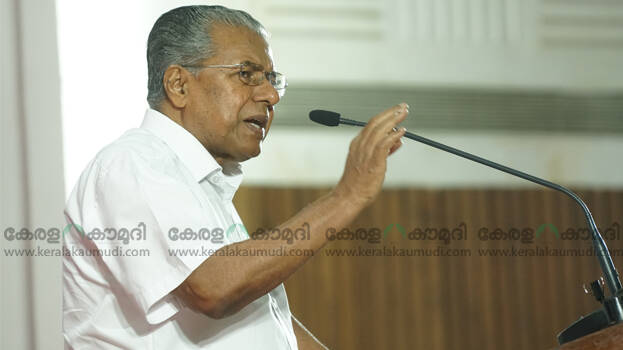 KANNUR: Chief Minister Pinarayi Vijayan on Sunday warned government officials to stay away from all kinds of corruption. While warning the corrupt officials of strict punishment, he reminded that the duty government officials is to serve the people. The CM made the statement after laying the foundation stone for the Municipality Govt Speciality Hospital and Revenue tower in Mattannur.
According to the Chief Minister, people are the masters at government offices and not officials. "Kerala has the reputation of the least corrupted state in the country. However, that does not mean the state is completely free of corruption. Though corruption is not at all present at the governing and higher levels, it is still prevalent in certain areas. The government will make sure that such corrupt officials will not be able to sleep peacefully at their homes," he said.
The government is making sure that everyone gets reasonable salaries, he said. He further added that the practise of corruption is spreading because of the tendency of some officials to exploit the urgency of the needy people.