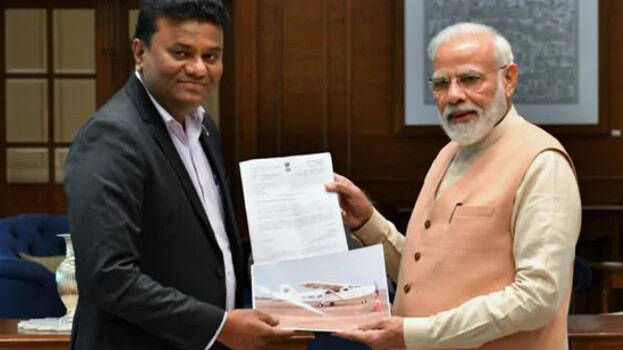 NEW DELHI: Captain Amol Yadav, who made news by building a six-seater aircraft on the terrace of his residence, met Prime Minister Narendra Modi yesterday. Yadav, who had spent 18 years to come up with dream project, hails from Mumbai.
Yadav, who recently secured regulatory clearances from Director General of Civil Aviation came to the national capital to meet the PM and thank him. It was Modi who directed the authorities to issue clearance to Yadav. Modi said that it was Maharashtra CM Devendra Fadnavis who brought Yadav's inspiring story to his notice.
On meeting the PM, Yadav thanked him for helping him to make his dream come true. Modi wished Yadav the very best and said that Yadav's struggle and determination will inspire millions of youngsters to work towards the realisation of their dreams.