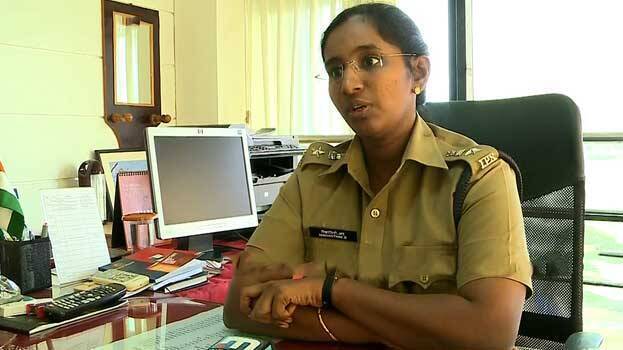 THODUPUZHA: The case registered following a complaint of Percy Joseph Desmond, then branch manager of Union Bank of India, on false implication by a team led by Thodupuzha former ASP R Nishanthini, has been settled after paying an amount of Rs 18.5 lakh. The amount was handed over at the high court's mediation centre. Though it was settled on July 12, the reports on it were publicised only now. The negotiations were held on the initiative of a leading businessman in Kochi.
Many including top officials tried to settle the case when it was clear that there will be setbacks in the case. The police destroyed the statement of Percy against Nishanthini and there was also a move to topple the case. The incident happened in July 2011. ADGP Manoj Abraham was appointed as investigating official in the case. Manoj Abraham had reported that there are no proofs for the allegations leveled against Nishanthi.
A case was registered against bank manager Percy for trying to insult a woman cop of Thodupuzha station when she reached the bank. He later alleged that Nishanthi beat him after summoning him to the station. His arrest was registered on July 26th evening and was produced before the magistrate. He was later released on bail. After that he was hospitalized for three days.
In 2017 Percy filed a personal suit in Thodupuzha court accusing 18 persons and seeking a compensation of Rs 25 lakh for defamation and harassment. The case was settled just before the verdict was pronounced in the case. An amount of Rs 18 lakh was handed over to Percy in the presence of the mediator of the high court. Along with that, Nishanthini apologised to the bank manager. After producing the report of the high court on the settlement of the case, Percy informed of withdrawing the case.