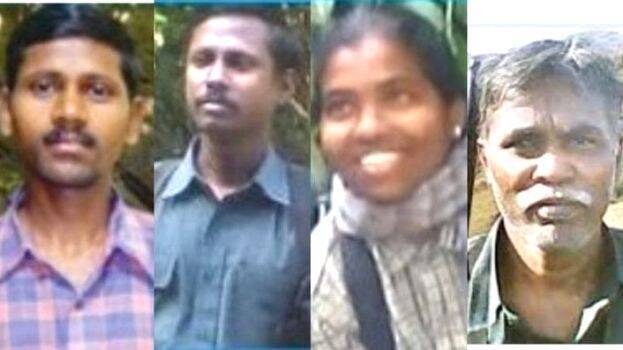 MADURAI: In the latest development, the post mortem report of the Maoists, killed in an encounter in Palakkad, suggests that deaths were caused by gunshots fired from long range. Reports suggest that three bullets have been recovered from the body of Manivasakan, the last one who was killed in the attack. The post mortem report has come out at a time while the relatives of the Maoists are planning to request for a re-post mortem.
While one bullet was recovered from Manivasakan's head, two others were found from his body parts. According to the post mortem report, all the four Maoists were killed by gunshots which were shot from a distance beyond a fixed range.
It is learnt that the relatives of the Maoists will approach the Thrissur range DIG and investigating official seeking permission to see the dead bodies. Meanwhile, a petition has been filed at the Madurai bench of the Madras High Court, requesting the postponement of Manivasakan's cremation. The petition was filed by Anbarassan, Manivasakan's brother's son. Manivasakan's wife and daughter are currently serving a sentence in Trichy jail. As per the petition, the cremation must be postponed as the wife and daughter of Manivasakan deserve to see the dead body. It also asks to forbid Kerala police's further actions till then. The petition will be considered tomorrow.
Meanwhile, the relatives of the Maoists will approach the Palakkad court tomorrow requesting for re-post mortem. They have also requested Palakkad district collector to halt the ongoing post mortem.
Earlier the district police superintendent had allowed the relatives to see the dead bodies. However, they were not able to see the bodies as authorities told that post mortem procedures had already begun.

Following this, the relatives approached the collector and informed him that they do not have faith in the post mortem. They also denied the police report regarding the encounter.