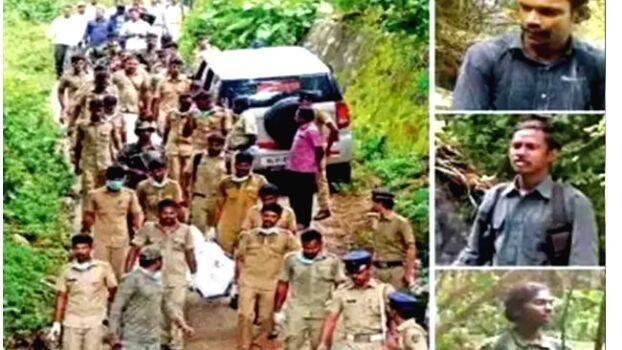 THRISSUR: The Maoists, who got killed in the encounter in Attappadi, were subjected to brutal torture, relatives said. It was Maoist leader Karthi's brother Murukesh who lashed out against police for brutally murdering his brother. According to Murukesh, the dead body of Karthi is in such a condition that he is unable to recognize whether it is his brother's body.
Meanwhile, the body of Manivasakan has been identified by his sister Lakshmi and her husband. Initially, the police had opposed the identification of the bodies. Soon, the Madurai bench of the Madras high court ordered that the relatives must be allowed to identify the dead bodies. However, police continued to oppose the move and did not allow the relatives to identify the bodies by claiming that they haven't received the court order yet. Following this, the relatives began to protest in front of the mortuary and police were forced to allow identification.
According to Murukesh, there are some serious injury marks on Karthi's body. "The body is in an unrecognisable condition. It is clear that they were brutally tortured by the police. I have asked for the photographs of the body," he said. Earlier today, the Palakkad Sessions court ordered that the bodies of the Maoists must not be cremated till November 4.