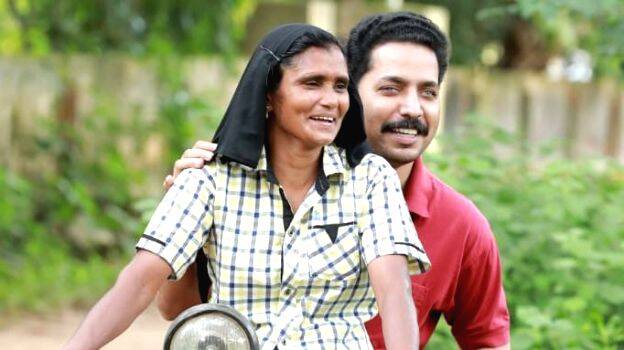 Thahira, fondly known as 'Itha' among the villagers of Azheekode, is known to be one who doesn't give up in life. It was this determination and strength that helped her to take up any job at a very young age in order to take care of her family that lost everything through her father's debts.
The sight of Tharhira riding her scooter loaded with 50 kg sacks of cattle feed is a common sight in the village. Apart from this, she also teaches driving to women in the locality. It was this never give up attitude towards life that helped in taking care of her sisters' education and marriages. She also constructed a house with hard-earned money.
It was this inspiring tale of Thahira that attracted Siddique to come up with a movie based on her life. However, he was not able to find an actress who can effortlessly pull of the heavy works done by Thahira. That is when he came up to the conclusion that he will cast none other than Thahira to portray herself on screen. Though she was apprehensive initially, Siddique managed to convince her and thus Thahira became a movie star.
Thahira is currently on her way to Delhi to attend the first screening of the film.