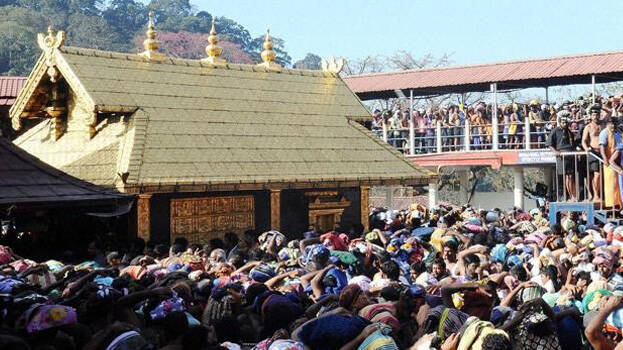 THIRUVANANTHAPURAM: The review petitions against the SC order allowing women entry has been sent for larger bench verdict. In the meanwhile, 36 women have given online applications for darshan at Sabarimala.
Women's rights activist and founder of Bhumata Brigade Trupti Desai said that she will go to Sabarimala soon. She said this is a fight for the rights and equality of women. In her last visit to Kerala for Sabarimala visit, Trupti couldn't succeed.
Kanakadurga, who made her visit to Sabarimala last time said she would visit the shrine again as the SC didn't stay the current verdict. Bindu Ammini, who came to Sabarimala with Kanakadurga, was disappointed with SC order and said it's against equality. She added that she will be in forefront if someone approaches to visit Sabarimala.